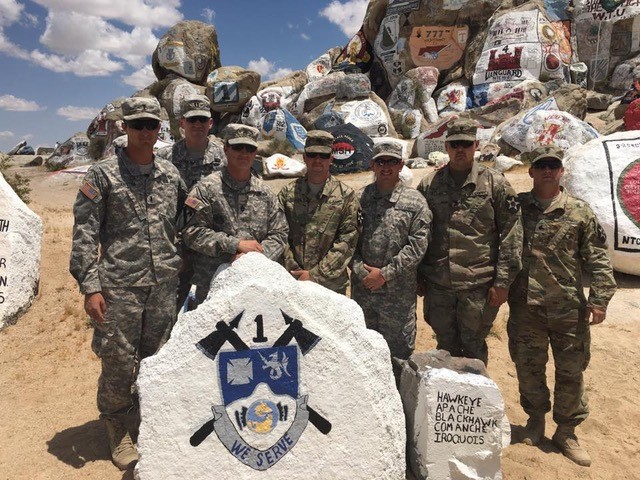 1st Bn, 23rd Infantry Activities
This is a work in progress, check back soon for updated information.
U.S. Army ROTC cadets from the University of Washington visited Joint Base Lewis-McChord, Washington, March 16, 2021, to observe training and gain new perspectives on leadership. The cadets learned about the importance of leadership during conversations with the commander of 1st Battalion, 23rd Infantry Regiment "Tomahawks", 1-2 Stryker Brigade, and later they observed the tactical proficiency of the battalion's indirect fire infantrymen and fire support specialists during a mortar live-fire training event. (U.S. Army photos by Staff Sgt. Francisco Colon, 1-2 SBCT Public Affairs)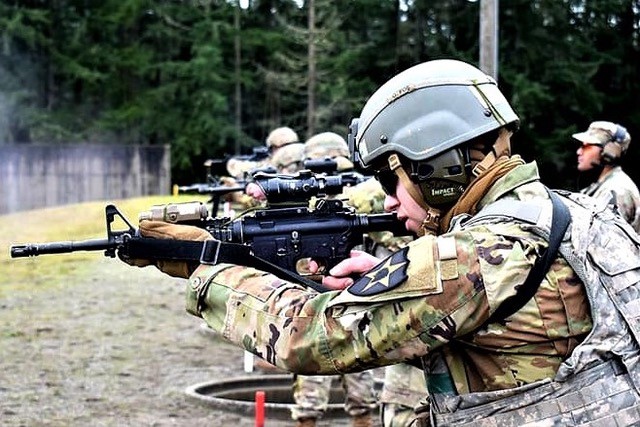 The 1/23 Infantry Tomahawks
The 1/23 Inf Tomahawks , part of the Ghost Brigade showing soldiers keeping their eyes focused on training and remaining ready to support the mission.
1st Battalion, 23rd Inf Regt Change of Command
Monday, May 17, 2021.  LTC Lyons hands over the colors and the command responsibility to LTC Cross.  The 1st Battalion retains the Regimental Colors for the 23rd Infantry Regiment.
by CSM Joseph Nicholson, 1Bn, 23rd Inf Regt, JBLM. (From the Infantry Magazine)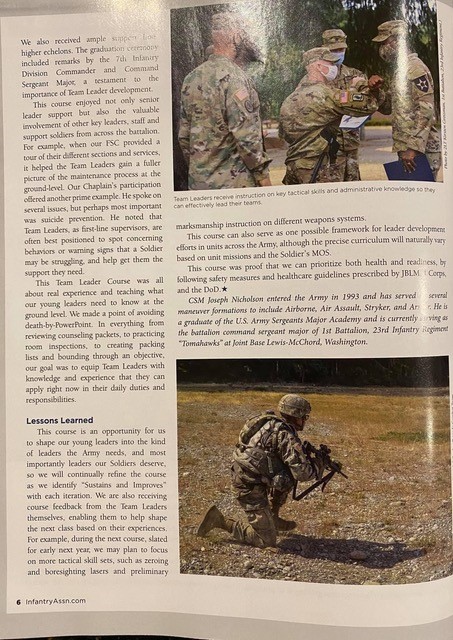 What Lethality Looks Like
Soldiers of the 1st Bn, 23rd Infantry Regiment maneuver to the objective during Platoon Live Fire Certification at Yakima Training Center (YTC), October 19, 2021.  The 1-2 SBCT (Ghost Brigade) units have trained all month at YTC ensuring they are ready now to fight and win.
The 1st Bn, 23rd Inf Tomahawks Training Hard for their next time in Combat
1st Bn Training for Combat, NTC "Decisive Action" Rotation 22-03, Jan-Feb 2022, Fort Irwin, CA